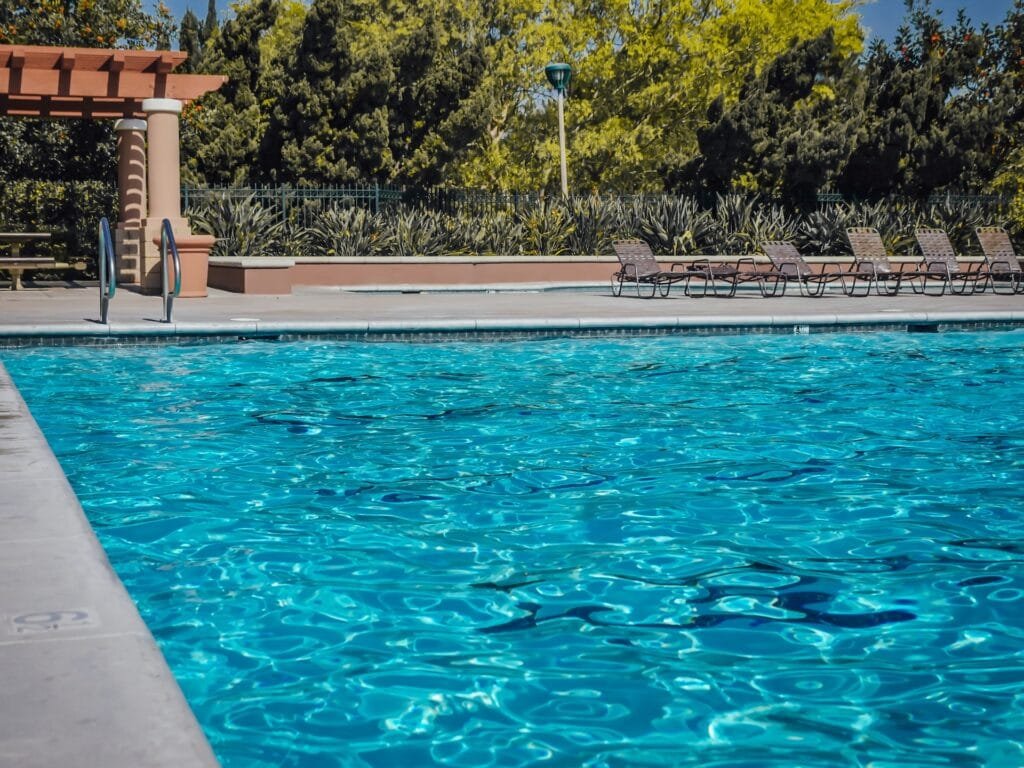 With the summer months just around the corner, many homeowners are now looking to get the swimming pool ready. However, in order to keep your pool in the best condition, you need to ensure that you are following the best maintenance advice possible. As a highly experienced handyman, Eddy Andrews has taken a closer look at some top tips to help you:
Test the chlorine
Eddy Andrews says one of the most important things that you should do regularly is to check the chlorine levels. Chlorine is essential for swimming pools as it works to remove dangerous bacteria and microorganisms as well as prevent algae. Over time, when exposed to sunlight, chlorine begins to break down, which means your handyman will need to keep it topped up.
According to Eddy Andrews, another vital tip to keep your pool usable throughout the summer is to ensure that you are shocking it once a week. This is a special treatment that is designed to kill all contaminants and algae, making it safe for your friends and family to use.
You also want to ensure that you are regularly testing the pH levels of your pool. Too high or too low will result in bacteria building up and can prevent the chemicals you put into your pool from working as designed.
A pool pump is essential for every pool, says Eddy Andrews. It will ensure that water is continuously circulating throughout your swimming pool, reducing the likelihood of algae growth. A pump also helps to direct debris toward your filter, keeping your pool cleaner and clearer for longer.
Of course, that filter will need to be kept clear to keep it working as efficiently as designed. Eddy Andrews says you should empty your filter at least once a week to ensure that debris is not blocking it and preventing the flow of water.
If you live in an area that regularly gets a build-up of debris from nearby plants and trees, then Eddy Andrews says that you should run a pool vacuum as often as you can. This will ensure that all debris is removed from your swimming pool as well as help to reduce the risk of algae forming.
Finally, Eddy Andrews says that investing in a pool cover is a great way to protect your pool from debris and rainwater. This ensures that you will not have to face extensive cleaning routines, while it can also keep your chemicals more balanced.
Need a handyman?
Don't have the time to keep your pool in the best condition? As a highly experienced handyman, Eddy Andrews has worked with countless homeowners across the local area, helping them to keep their pool in the very best condition possible all summer long.
Want to find out how Eddy Andrews can help you? Get in touch with him today!