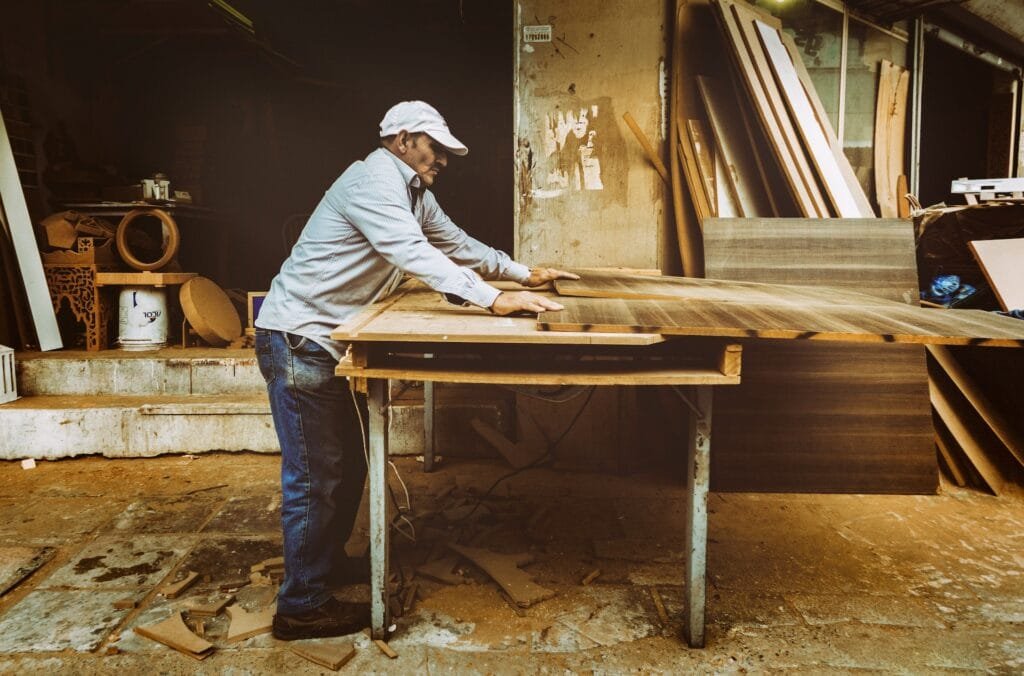 As the New Year gets underway, it is the perfect opportunity to give your home a fresh new look. As one of the region's most popular and successful handymen, Eddy Andrews has helped hundreds of homeowners and businesses with their renovating and redecorating needs, supporting them in creating their dream new homes.
From general maintenance to DIY, Eddy Andrews is able to provide a wide range of services, but it is his carpentry skills that he uses most frequently. This is an area that many individuals feel that they could take on themselves, but hiring a local professional carpenter can provide you with a wide array of benefits, such as:
Carpentry is a specialist skill, and while with enough time and effort, certain tasks can be undertaken by DIY enthusiasts, it can be a lengthy process and often leave undesirable results. Working with an experienced handyman like Eddy Andrews will ensure that you can benefit from his years of knowledge in carpentry. This gives you the complete peace of mind that your home or business will look fantastic.
Not only does Eddy Andrews have the years of experience, but he also has the right tools to ensure the perfect finish every time. These tools can be incredibly expensive, which does not make them a viable purchase for many one-off projects.
When you can reduce the need to purchase those expensive carpentry tools or undergo the time required to learn new skills, it makes hiring a handyman like Eddy Andrews a far more cost effective option in the long term.
A local carpenter and handyman also gives you access to a far greater set of skills. Eddy Andrews is able to perform a huge array of services that extends far beyond just carpentry. He can help you with a wide variety of DIY skills – and for any that he cannot perform, he has a comprehensive contact book of skilled tradespeople.
Not only does a local professional carpenter have a bulging contact book, but they also have the connections to ensure that they can access the very best materials possible. With their help, you will be able to create beautiful features in your home that will allow you to bring your dream vision to life.
Ready to start updating your home?
A professional handyman like Eddy Andrews can help you to quickly and affordably transform your home. His wide array of services, from electrics through to carpentry, ensures that no matter what it is that you are looking for, Eddy and his experienced team are on hand to help you every step of the way.
So, no matter what it is that you are looking to amend with your home or workplace, get in touch with Eddy Andrews today to find out exactly how he can help you.